It's time to update your office to bring it into 2021, we're here to tell you four of the latest trends emerging in 2021 office design. The trends emerging in 2021 are being supported by the need to support remote working options in the COVID environment and maintain social distancing within office spaces while not compromising worker wellbeing and productivity.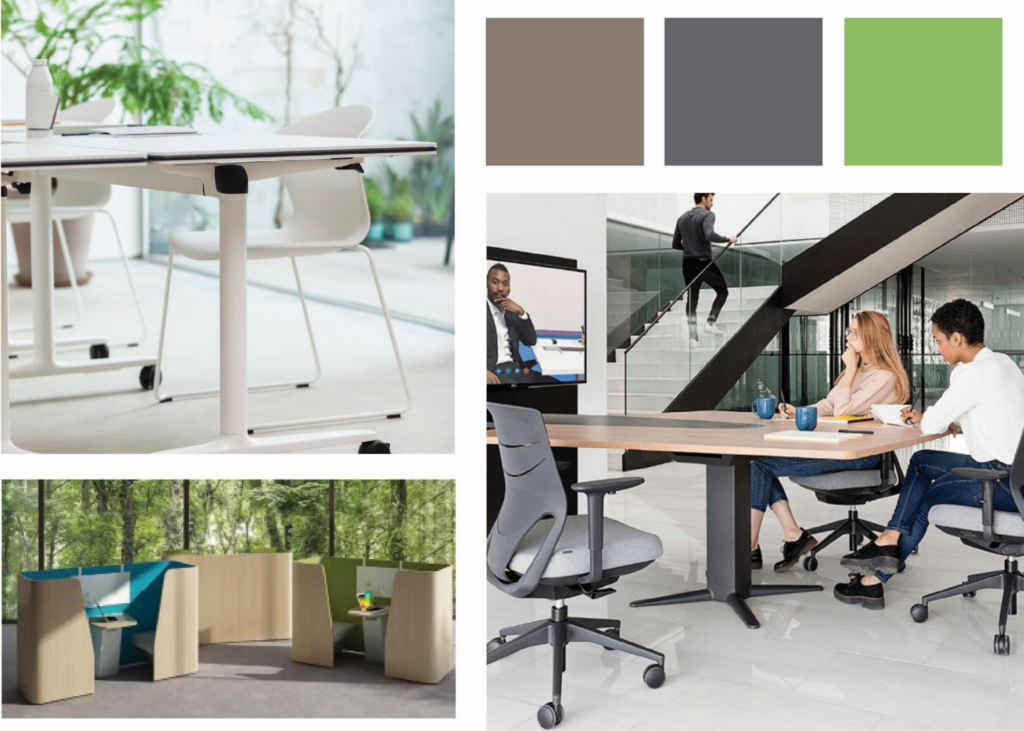 1.
One of the biggest emerging trends in 2021 is Resimmercial Design, this trend combines aspects of classic Commercial Office fit out design and Residential aspects of design. The aim is to make employees feel comfortable and at home in their workspace. This trend started emerging when Millennials and Generation Z started to form the majority of the workforce. These generations grew up with technology and are familiar with accessibility and working at any time, in any place and in any setting. This meant that offices started to accomodate for this more flexible working style with Resimmercial Design. Natural light, workspace plants and soft furnishings punctuate this trend allowing for workers to feel more at home in their office space.
We recommend:
2.
The second emerging trend we've seen has come about due to the need to engage employees who have elected to work from home and to engage employees across multiple office and city locations. Many executives have implemented Videoconferencing Provisions. With over half of executives expected to offer working from home opportunities for their employees according to PwC with either full-time or part-time working from home options its become more important to allow for communication. Many offices have included new collaborative options including videoconferencing desks, better acoustic options and collaborative spaces with technology in the office.
We recommend:
3.
COVID has meant that many employees feel distanced from each other not only physically but mentally and emotionally. While it has been a priority to maintain social distancing in order to keep employees safe this has also meant that collaboration is harder. Many offices have implemented Team Building Settings in order to account for the lack of collaborative work during this time. These collaborative spaces allow for easy collaboration in a relaxed environment which will help build up the team atmosphere again.
We Recommend:
4.
COVID and working from home has made it abundantly clear how important sitting on a chair that best supports your back health is. An emerging trend in 2021 is that people are doing the work to find the best ergonomic chair to support their neck, shoulders and back throughout the day. While there are many chairs on the market that claim to have superior ergonomic features there are a few things you should look out for when purchasing a chair that will properly support you. The first is that mesh back chairs do not offer the same level of support as a chair with a hard back, even with an in built support system they do not offer the same level of support. The second is that you want to look for a chair with a sculpted back, not only do these look aesthetically pleasing but this also creates in built support that works with the S shaped curve of your spine in order to support you adequately. The final thing you want to look for is a supportive foam chair with a waterfall slope, this allows for optimal leg circulation and comfort for longer periods of sedentary behaviour.
We Recommend:
[instagram-feed]