Maximising the impact of your Reconciliation Action Plan (RAP) and Supply Nation membership.
There is a significant focus in Government and ASX 200 Corporates around supporting Indigenous empowerment and employment to break the welfare cycle.
Many CEO's and Senior Government managers are passionate about their organisations work in promoting Indigenous engagement but with rare exception, this enthusiasm has not permeated the businesses and in fact in most cases the business is not even aware of their Reconciliation Action Plan (RAP) or the organisations good intentioned commitments. In fact the further down in an organisation, it is making little or no impact because primarily of a lack of awareness.
Many organisations are preparing a Reconciliation Action Plan (RAP) but often this is a one off exercise that has little penetration into to company or organisation beyond the launch of the document. We can say this clearly as over the past 12 months we have diligently tried to Contact those involved in a company or Government Agencies Reconciliation Action Plan (RAP) and in less than 15% of the contacts were we able to locate anyone in the organisation who was still actively working on the Reconciliation Action Plan (RAP) or had knowledge that it even existed.
Let us help with your Reconciliation Action Plan

WINYA has worked with many organisations to bring Indigenous Furniture into the business so that the staff are reminded each day as the sit on it or walk past it of the organisation's reconciliation goals. A little Indigenous Office Furniture makes a big impact on the organisations cultural awareness. And its vibrancy adds energy to a room.
Commonwealth Government agencies each have explicit targets to procure from Indigenous business that grow to 3% of their total expenditure by 2020. The 3% comes about because 3% of Australians are Indigenous. If you are working on a Corporate project, many large employers are members of Supply Nation and will have an active Indigenous engagement program and a Reconciliation Action Plan (RAP).

The Department of Defence and ATO are already getting a lot of their furniture from WINYA, Australia's largest Indigenous owned workstation and office furniture supplier. Lend Lease and IAG are using them on projects around the country.
WINYA's model resonates with large buyers who need national supply with low risk. WINYA places its trainees into existing well established quality and environmentally certified Furniture manufacturers in each state, so that they are trained well and have long term viable employment. These companies in turn manufacture WINYA's unique designs as well as their traditional product lines.
So when you are working with Government and large Corporates, ask the question about what they are trying to achieve in their social programs and Reconciliation Action Plan (RAP) and help them. Ask them if they are a member of Supply Nation. Reconciliation Australia can help you and your client reach their Reconciliation goals
It's no longer OK to just put in a token Indigenous painting in the foyer and specify your usual furniture throughout the project; the client expects more, they want to use their project to do social good.
WINYA is a Supply Nation Certified, majority Indigenous owned business delivering quality projects and employment in each state. Our employment programs directly assist Indigenous empowerment. By using Winya on your next project, you will directly contribute to Indigenous employment and you should proudly publish this in your reporting documents.
The use of Indigenous furniture pieces throughout your workplace will also subtly reinforce to your staff and your clients that you are serious about your Reconciliation Action Plan (RAP) and Supply Nation commitments.
WINYA's unique business model provides value for money outcomes, outstanding designs and large scale Contract Furniture supply to government seeking section 17 Exemption of Commonwealth Government IPR or IPP Contracts and to Corporations with Indigenous opportunity policies and tendering and procurement targets.
Benefits of WINYA choosing for your next project:
A focused approach to your data, power and communications in your furniture to ensure the efficiency of your office and your people; not just "nice" furniture.
Furniture designed for the wellbeing of people & the performance of your business
A quality project that will be safely delivered on time and on budget
Unique products from remote Indigenous communities
Guarantees local furniture industry support
A flow of benefits to build Indigenous capacity and help "close the gap"
Buying from WINYA directly creates Indigenous jobs in the furniture industry. WINYA financially supports the employment and training of Indigenous trainees within high quality furniture manufacturers across Australia. These suppliers make products to WINYA specifications and designs.
Indigenous employees are then supported by training in certificate courses and are provided with mentoring and substantial case management to maximise the success of their employment.
WINYA Supply Chain stretches all the way into remote communities where there is traditionally little work and entrepreneurial activity. Remote Aboriginal communities supply timber and beautiful hand finished timber pieces. Other remote communities provide art and unique designs for our fabrics and receive ongoing royalties on their work.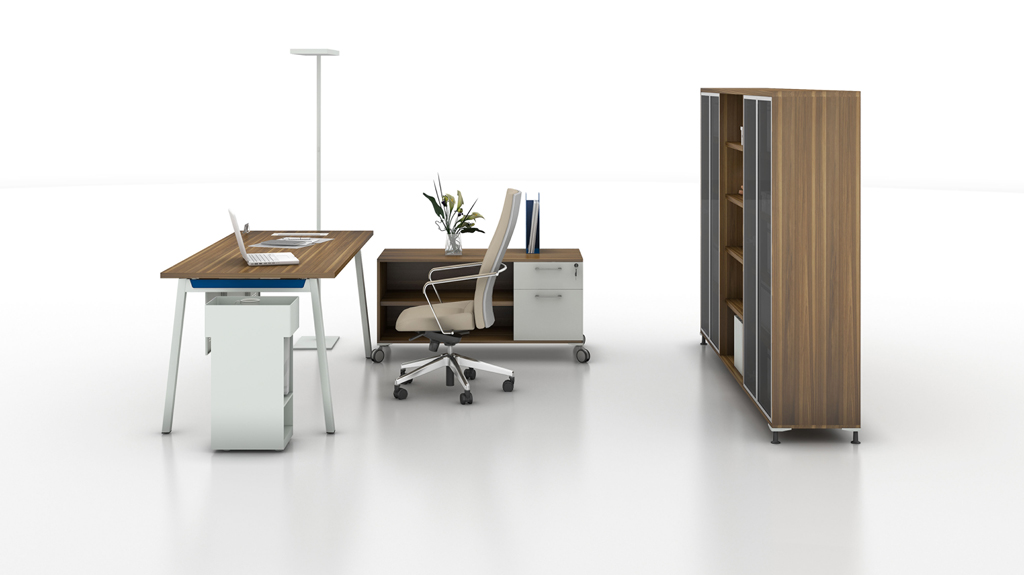 For you, WINYA's furniture designs and installations are at the cutting edge of modern office fit-out. WINYA has exclusive Patented products. The design and installation process is managed by senior industry experts who are passionate about both the perfect delivery of each project, but also about the Indigenous employment objectives that your project is helping us to achieve.
We have a nationwide Indigenous artist base to provide truly unique design and fit-out solutions from major art works. WINYA can then convert these art works into unique hand-made fabrics for use in seating and screens and acoustic panel systems and the Indigenous artists benefit from the royalties, which have a significant impact on employment and income in remote communities
Indigenous Builders and those supplying to the Commonwealth can assist their Government clients IPP targets by subcontracting WINYA to supply all the furniture, giving the purchaser additional benefit against their Indigenous procurement contract program
Commonwealth Government agencies can directly support their Indigenous procurement goals by proactively using Exemption 17 of the Commonwealth Procurement Regulations.
Indigenous Development
Buying from WINYA directly creates Indigenous jobs in the furniture industry and assists our Indigenous training goals.
WINYA financially supports the employment and training of Indigenous trainees and staff within high quality furniture manufacturers across Australia. These suppliers then make product to WINYA specification and designs.
All job roles will have an upward path with training and qualifications articulated and supported with mentoring.

Our furniture industry supporters offer a broad array of opportunities for enhancement of knowledge and experience for our Indigenous staff, a key enabler of capability growth in WINYA.
We have an open procurement process to engage other Indigenous companies, including supplier members of Supply Nation and members of the First Australians Chamber of Commerce and Industry.
We are mirroring the Indigenous Pathway to Construction Model and are encouraging young Indigenous staff to select and train for professional roles in our supporting partner organisation.
WINYA's supply chain goes deep into remote communities and creates employment, training and income in remote Australia. These remote communities supply us unique and beautiful local timber for our statement pieces and hand crafted timber componentry for our seating, tables and workstation systems. Remote communities provide unique designs for our beautiful hand stitched fabrics, earning Royalties on each item we provide.
Remote Community Supply Chains
WINYA works with remote communities for the supply of the unique timbers that can be used in the arms and legs of hand crafted furniture.
Interior designers can choose exotic timber species with unique fabrics for beautiful furniture pieces
These timbers are sustainably harvested from Gumatj Indigenous land holding in East Arnhem Land and from Cape York, and processed in Indigenous owned lumber mills.
Tropics timber is a highly renewable resource. But the image to the top right highlights the issue where a lot of the logs are hollow and cannot be used for building. But you can see the rings of huge colour variation on the log ends which gives beautiful and unique colour variations in furniture.
WINYA also sources its fabric designs from remote communities in South Australia like Iwantja artist collective, South East of Uluru.
Contact our team to learn more about using Furniture throughout your organisation to reinforce your Reconciliation Action Plan and your staff awareness and commitment