Winya Wear it Purple Day
Celebrate Wear it Purple Day at Winya in support of young LGBTIQ+ designers.
As members of ACON's 'Welcome Here Project' and proud sponsors of First Nations Rainbow, we're celebrating on the 30th of August from 6pm in our showroom on Level 10, 387 George Street.
Winya is proud to be partnering with Kvadrat Maharam, Sustainable Living Fabrics, Camira, Workstations.com.au and Woven Image to celebrate this great event.
Wear something purple…duh 🙂
3 purple cocktails
A tonne more purple stuff
+
A very exciting announcement
For info about the WelcomeHere Project: www.welcomehere.org.au.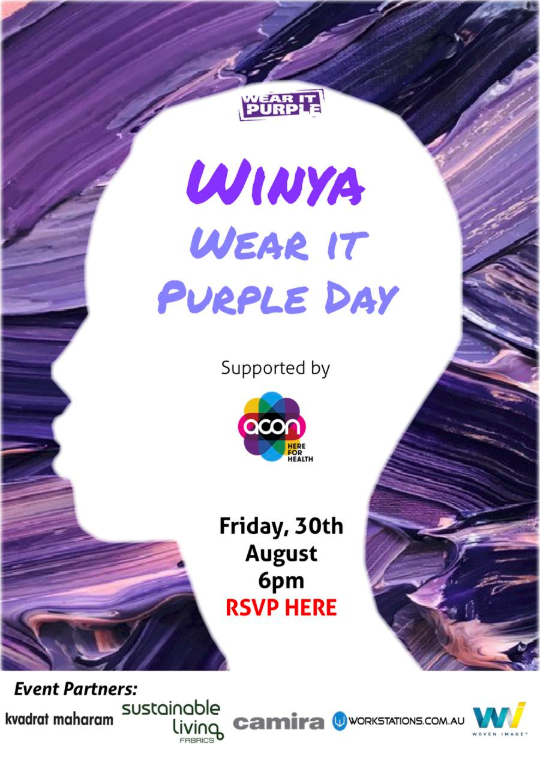 NAIDOC Week
First Nation's Rainbow NAIDOC Week Event
Winya is proud supporters of the LGBTIQ+ community as both members of ACON's Welcome Here Project and sponsors of First Nations Rainbow.
Winya is very excited to be sponsoring and supporting the First Nations Rainbow NAIDOC Week event.
27th of July from 7pm at the Columbian Hotel on Oxford Street
Many Nations Art Gallery
Winya Indigenous Furniture is constantly striving to give back to Indigenous communities as we understand the importance of actively working to aid with the economic inclusion of Indigenous peoples. Among our many current initiatives we are doing to achieve our goals of giving back, we have recently worked with another Indigenous company to begin the Many Nations Art Gallery.
Winya has devised a whole new model that involves corporate Australia in our process of working with Indigenous Australians. The Many Nations Art Gallery is a whole new model for corporate Australia to more directly impact on remote communities.
The Many Nations Art Gallery is an original art concept that focuses directly on a region of Australia and their stories told through their art. The majority of the profits from the sales of the art will go directly to the artist.
Winya is working to provide a unique opportunity to drive income and opportunity directly back to remote communities. Winya as the leader in corporate social responsibility is working hard to ensure that our influence in the corporate world continues to impact Indigenous Australians positively.
For information on upcoming Art Shows:
Email grace@winya.com.au
Morning Sky Project
Winya is working in collaboration with Carol Vale who manages Murawin, a business established to inspire individuals and organisations to work more effectively to improve outcomes for Aboriginal and Torres Strait Islander people. Murawin has introduced a new research project called the Morning Sky project. Carol presents a presentation that talks about the empowerment of Indigenous women and the empowerment of women in business. The Morning Sky Project focuses on empowerment through inspiration.
Winya works closely with Carol to introduce architectural firms, government organisations and builders to the program.
Contact Matt to book a Morning Sky breakfast session for your office: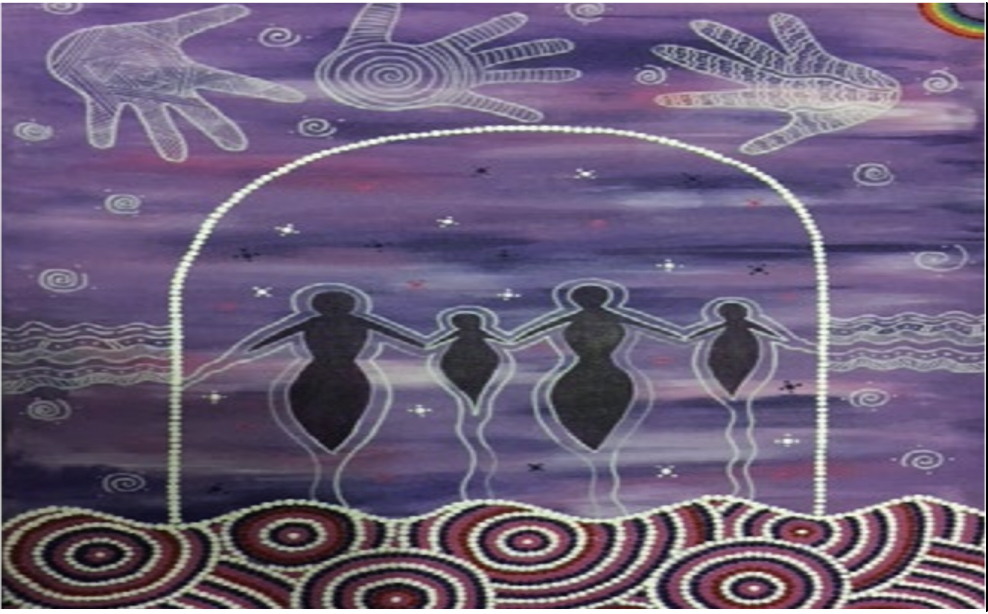 CPD Presenting
Winya now has the capability to present CPD Presentations. Our presentations can help you to accumulate 3 points. Winya presents on First Nation: First Design, in this talk, Director Greg Welsh will discuss cultural messages and symbolism to aid designers to respectfully include Indigenous design into their projects. Designers will also gain understanding on how they can incorporate Indigenous design concepts to make your office spaces more vital and effective.
Contact Grace to book a CPD presentation for your office:
grace@winya.com.au