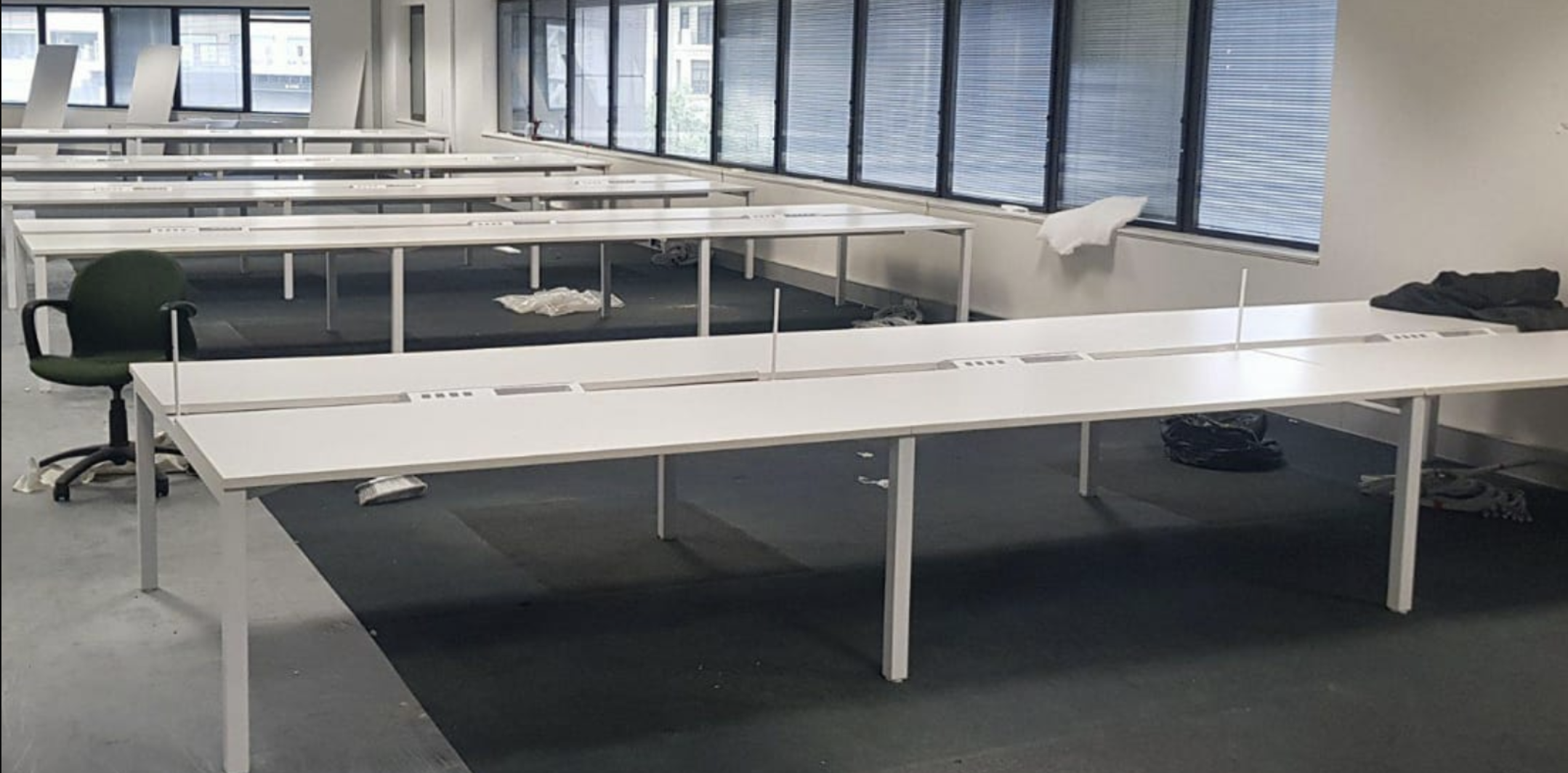 80 Collins Street is a revered historical architecture and high-end shopping site. Winya worked hard to fit-out an entire level with ergonomic workstations and monitor arms.
Winya utilised white top white frame sit-stand workstations maximising the ergonomic properties and ensuring that maximum productivity was achieved. Winya's sit-stand workstations are Bluetooth which allows for people to hot-desk from their phone which allows for collaborative work due to the ability to move from desk to desk and for individual work and concentration. The addition of the monitor arms allows for the desks to become even more customisable for the individuals.
The ability to adjust the monitor arms allows for different heights while seated and while standing minimising back, neck and eye strain because you can bring the screen to you. The all white workstations open up the room and make the room appear larger despite being blocked in with concrete columns.